Organizations, particularly Small Businesses, are challenged with the lack of expertise necessary to develop, respond and submit a winning proposal in response to the RFIs, RFPs, and RFQs.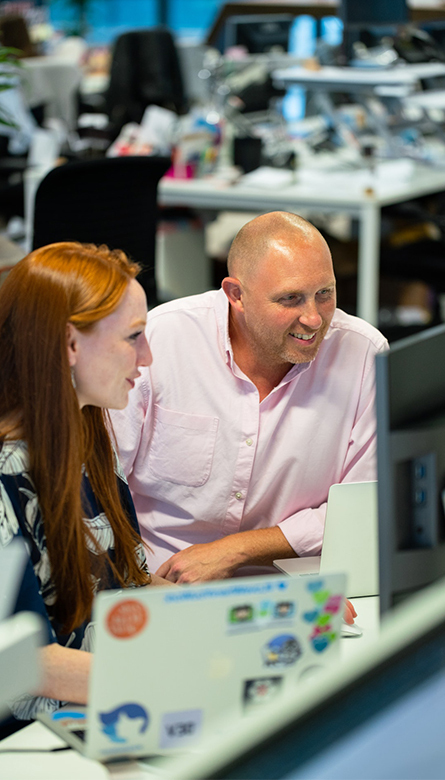 Create responses that position you for success.
RecruitTalent team of experts can help you develop a proposal that delivers a tailored response to the client's business needs and demonstrates your ability to deliver and enable mission success.
RecruitTalent understands the business needs and compliance requirements to succeed.
Whether it is complex documentation associated with solicitations or creating an effective response to myriad-page RFPs, RecruitTalent enables small businesses with limited resources to deliver winning proposals to succeed and have a competitive advantage.
RecruitTalent team of experts stands behind you to ensure time and effort are invested in responding to the right opportunities with quality deliverables.
RecruitTalent team leverages its extensive industry knowledge and expertise to augment your current proposal team or become your only proposal team in developing quality proposals in response to client (public or private sector) requests.
RecruitTalent's Proposal Management Solutions can help you manage the entire proposal management lifecycle, from Capture to Delivery. Our experts take care of your entire proposal process freeing up your time so that you can focus on more strategic and critical company initiatives, such as growing your business and connecting with more clients.
RecruitTalent's specialists participate in color reviews (Blue, Pink, Red, and Gold) to ensure the final deliverable's compliance, clarity, and consistency. Any inconsistencies or compliance gaps in the technical or non-technical responses are identified and remediated following a systematic review.
RecruitTalent, your proposal lifecycle management partner, can manage the entire proposal process at a lower cost with higher returns and enable you to concentrate on your business growth while taking care of your responses to RFIs, RFPs, and RFQs.
Enhance Your Skills With RecruitTalent
Want to know more about our offerings and services?