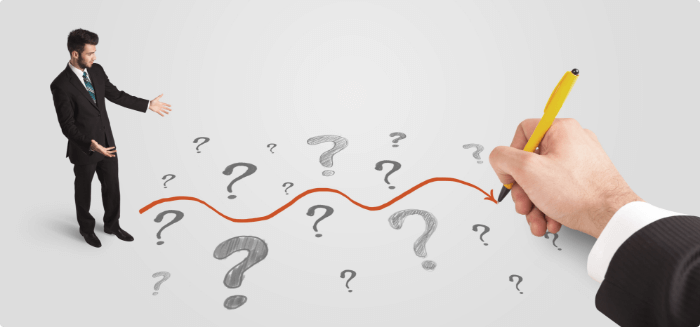 Lack of talent makes hiring qualified people a challenging task for businesses across industries. The shrinking talent pool and the competition to attract them with good salaries and great benefits make it harder to recruit and find talent for IT and cybersecurity roles.
The New York Times reported in 2018; that there will be 3.5 million unfilled cybersecurity jobs globally by 2021, up from one million positions in 2014, as predicted by Cybersecurity Ventures. According to the National Institute of Standards and Technology program CyberSeek a project supported by the National Initiative for Cybersecurity Education (NICE); the US alone has 597,767 open cybersecurity positions.
These challenges increase recruitment costs and require dedicated teams with expertise and investments in several tools and technologies to search and recruit, resulting in companies looking beyond traditional recruitment methods and seeking specialized partners to support their recruitment needs.
This blog introduces the concept of Recruitment Process Outsourcing (RPO) and how it can transform your hiring process and provide a customized and scalable recruitment solution that delivers results and reduces cost.
What is Recruitment Process Outsourcing?
Recruitment Process Outsourcing is a way to find and hire the right employees for your business by outsourcing all or some of your hiring activities to a trusted partner. Professional RPO companies provide you with an expert team that assists you with your entire recruitment process, from customer analysis to sourcing candidates and screening them. This enables you to focus on what you do best, "Growing your Business," while an RPO supports your growth needs.
The Benefits of RPO
Seeking out RPO is ideal for companies that need flexibility and greater control in their recruitment process. There are various benefits to outsourcing your recruitment rather than utilizing an in-house Human Resources representative. Here are seven benefits of RPO.
1. Scalability and Flexibility
RPO can significantly enhance your ability to scale with the changing needs of your business and the flexibility of your business. RPO can evaluate your unique requirements and trend to anticipate your organization's hiring needs to have the right number of skilled employees available to hire when the need arises.
2. Gain Access to Specific Talent Pools
RPO service providers maintain an extensive database of hard-to-find personnel for various categories. This will allow your organization to easily find the most sought-after professionals from diverse backgrounds and domains.
3. Save Time and Money
One of the biggest benefits of an RPO solution is that it can help save your valuable time and money. Outsourcing the recruitment process to a qualified provider can free up your time to focus on more important tasks, such as running your business, resulting in a more efficient operation and reducing costs for your organization.
4. Avoid Violating Laws
Employers must be familiar with the local recruitment laws and regulations. As employment rules are constantly changing, this can pose a significant challenge for human resource departments. A professional talent sourcing services provider can ease this burden by properly structuring your organizations' recruitment process to avoid legal challenges. Since most RPOs are usually well-informed about domestic and international labor laws, it ensures your recruitment process is compliant with applicable local laws and regulations.
5. Quality Candidates for Your Organization
An ideal candidate needs to have much more than a simple combination of education and experience. The right personality and accomplishments matter as much, if not more. A comprehensive RPO solution can dig into those qualities while still looking for candidates with the requisite experience and education.
6. Trend Analysis to Help Shape Your Future
RPO firms use their extensive talent databases to analyze trends and predict future needs for their clients' companies. This information allows them to advise how best to manage employee requirements, anticipate potential shortages, and make sure the right people are available when needed.
7. Increase your Options and be Consistent
RPO services can help improve your search for candidates by providing a wider range of options than you could seldom find on your own. Finally, an RPO can help ensure that your hiring process is consistent and dependable, which will give you confidence in the quality of candidates you select.
Choose the Right RPO Partner
With these advantages, it is not hard to see why businesses are starting to rely on Recruitment Process Outsourcing. RecruitTalent, an experienced RPO can handle your recruitment challenges and help you achieve your recruitment objectives and find qualified candidates.
RecruitTalent provides an RPO solution that delivers high-quality candidates and quantifiable results while reducing your recruiting costs and ensuring regulatory compliance at every stage of the hiring process.
At RecruitTalent, we want to become your trusted recruitment partner and advisor for all your recruitment needs. We will ensure that we provide you with recruitment services that create a "WoW experience" by providing an experience that is seamless and result-oriented. We collaborate with different companies to help them with their recruitment needs and are always happy to discuss your requirements for the project.
To know more about how RecruitTalent can help you improve your recruitment process, contact us at (202) 922-4044. to speak with an expert or schedule a business consultation.