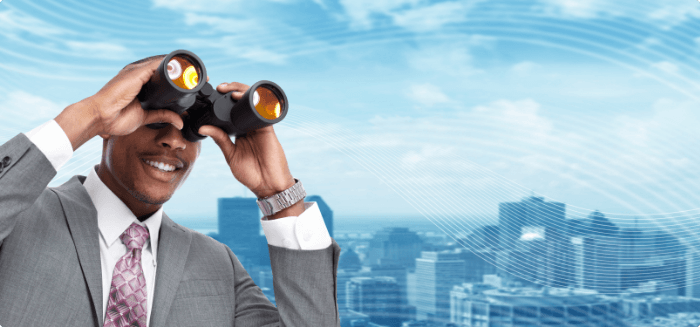 Let's accept it. We face a global IT talent shortage. There are more than 11 million job openings in America today, with a greater demand for cloud computing, big data, and information security. Additionally, employment in computer and information technology occupations is projected to grow 13 percent from 2020 to 2030, faster than the average for all occupations, according to the U.S. Bureau of Labor Statistics.
The shrinking IT talent pool and an ever-increasing demand make the IT landscape highly competitive. It also makes it more challenging to find qualified talent critical for business growth. But that doesn't mean we stop looking for talent. We have to innovate and find partners that can help find the right talent for our business's continued growth.
According to a report from Pew Research Center, the most prominent reasons Americans quit their jobs last year were low pay, lack of career advancement, and disrespect. The report also found people who left for a new job received better compensation, more advancement opportunities, better work-life balance, and flexibility in their new roles.
Recruitment challenge: finding qualified IT talent
We are all aware that the recruitment challenge is not specific to the industry but across industries. Knowing there are opportunities, IT job seekers are picky when choosing their first or next job.
In January 2022, according to the Department of Labor's latest Job Openings and Labor Turnover Survey, there were 11.3 million job openings, 6.5 million hires, and 6.1 million separations in America. This adds a whole new level of challenges and amplifies the complexity of finding the right IT talent. Contrary to such huge demand, the stagnant market of IT talents cannot meet the business requirements, either in quantity or quality.
Although challenging, finding and hiring qualified IT talent for the proper role is not impossible. Businesses have successfully executed their recruitment campaign by hiring a team of dedicated recruiters experienced in navigating the nuances of IT recruitment. The question companies face; Do we employ an onshore recruitment team or outsource to experienced teams like RectruitTalent? The answer may seem to be simple, but it is not. It has many other underlying questions. Finding the right partner with an experienced team and the ability to scale to meet your growing needs quickly is critical.
How does outsourcing recruitment help?
Outsourcing recruitment can significantly free up your time to focus on what you do best, "grow your business." It provides a skilled team of professional recruiters dedicated to your business at a fraction of the cost providing quality resources to deliver upon your recruitment needs. It can also help you navigate the post-pandemic job market by providing access to specialized talent acquisition resources. Recruitment Outsourcing agencies can quickly adjust their recruitment processes to meet current business needs. Additionally, it can help you build a robust talent pipeline and select candidates with the right experience and attitude.
How does outsourced recruitment work for IT?
There are many ways companies use to identify, evaluate and hire a candidate, but the two most common methods of finding qualified IT professionals are:
1. Use of technology
Many technological advances have helped recruitment services providers evolve to meet the growing demand for qualified resources. These services use various tools, including online databases, job search engines, social media platforms, etc. to help identify talented candidates. These technologies enable recruiters to identify and assess the candidates based on specific selection criteria and then downselect them with the manual evaluation of credentials and experiences. They also use technology to help you screen and interview candidates and finalize the candidates.
2. Use networks and relationships
Another approach is to use networks and relationships to find qualified candidates. These services rely on their relationship with other companies and organizations in the IT field to identify talented candidates.
How to select an outsourcing partner?
We understand recruitment is not an easy task. It is marketing to the people you want to hire to be on your team and represent your brand. Selecting a partner to take upon this critical task of representing your brand needs an approach that protects your brand and delivers expected results. Not an easy task. The first thing you want to see in your recruitment service partner is a team of highly experienced professional recruiters with excellent interpersonal skills and the ability to communicate across cultures and geographies. Secondly, they should have processes in place to identify, assess, evaluate, negotiate, hire, and onboard IT professionals.
1. A Dedicated Team
RecruitTalent has a dedicated team of professional recruiters focused on serving our customers and delivering a rewarding experience to candidates seeking a job. We have established processes and protocols for engaging the candidates and providing feedback to the customers throughout the recruitment process. Our highly qualified and skilled recruiters always strive to stay a step ahead. They are assigned to you and work as your extended team to accommodate your schedule.
2. Technology and Data
RecruitTalent helps IT employers spend less time sorting resumes and more time evaluating the qualified candidates to select the best candidate for their open positions. We use advanced technology and data sets to simplify resume search and narrow down the talent pool of qualified candidates.
3. Extensive Database
RecruitTalent maintains an extensive database of prospective candidates, enabling us to find the right candidate for your organization's open positions in less time. We continuously search and catalog in-demand jobs to ensure we can quickly deliver on our customer's needs. We build relationships with candidates and focus on providing the best possible service to our clients to build a trusting and lasting relationship.
RecruitTalent for your IT Recruitment needs
RecruitTalent, a SYSUSA company, was founded by people with a passion for excellence in what they do. The leadership has always strived to be unique. Our IT recruiting services ensure thoroughness, professionalism, and discretion while building a high-quality talent network and reducing the cost and effort required to find qualified candidates. RecruitTalent helps you find your talent more effectively and efficiently to hire skilled resources for your project. Our way of finding competent IT professionals combines the best of both methods to create a unique process that provides highly skilled IT professionals to our clients.
If you have any questions regarding our IT recruitment services, please do not hesitate to contact us at (469) 501-1323.