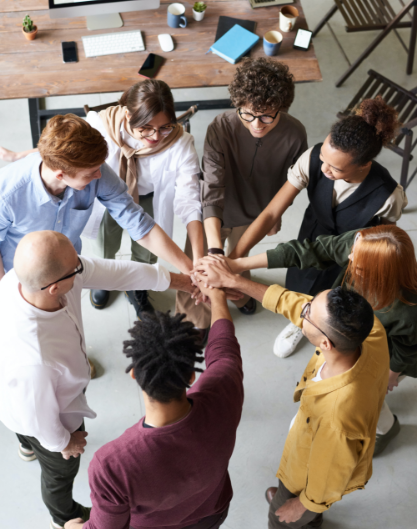 RecruitTalent leverages its mature, quality-certified processes to provide a variety of standard and customized solutions and programs to help clients optimize their supply chain and optimize their turnaround time (TAT). RecruitTalent's workforce solutions help clients increase efficiency, accelerate project progress, cut costs, and ultimately enhance their competitive edge.
RecruitTalent offers profound knowledge, comprehensive market analysis, and exceptional customer service to guarantee maximized workforce solutions in providing specialized staffing services.
At RecruitTalent, we assist small as well as large business enterprises in filling hard-to-find roles at 60% lower cost compared to our competitors. With seasoned professionals, we dedicate a recruitment team to find the right people, with the right skills, for the right job and exceed the expectations of the client within the specified time frame.
GET STARTED
Our Clients Used This Service
What Our Clients Say
Lorem Ipsum is simply dummy text of the printing and typesetting industry. Lorem Ipsum has been the industry's standard dummy text ever since the 1500s, when an unknown printer took a galley of type and scrambled it to make a type specimen

Lorem Ipsum is simply dummy text of the printing and typesetting industry. Lorem Ipsum has been the industry's standard dummy text ever since the 1500s, when an unknown printer took a galley of type and scrambled it to make a type specimen

Lorem Ipsum is simply dummy text of the printing and typesetting industry. Lorem Ipsum has been the industry's standard dummy text ever since the 1500s, when an unknown printer took a galley of type and scrambled it to make a type specimen

Lorem Ipsum is simply dummy text of the printing and typesetting industry. Lorem Ipsum has been the industry's standard dummy text ever since the 1500s, when an unknown printer took a galley of type and scrambled it to make a type specimen